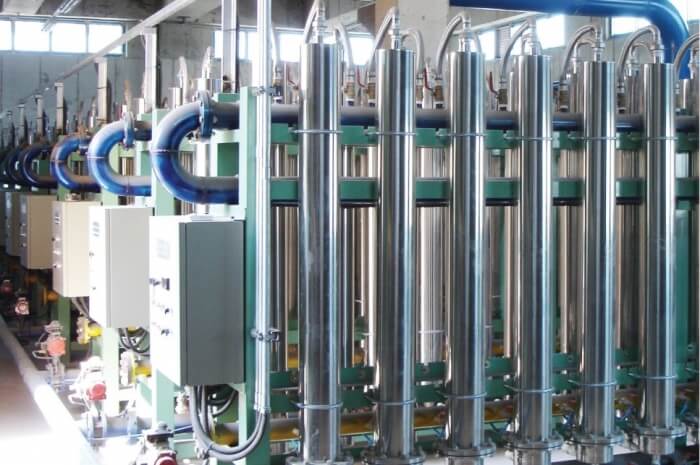 Variable Pore-structure Micro Filter (VPMF)


It has been well known that FIXED PORE filtration systems (cartridge filter, bag filter and membrane filter) is capable of producing high quality filtered water. However these filters are difficult to be backwashed once the surface is coated with solids. VARIABLE PORE filters (i.e: sand filter) is easier to be backwashed compared to FIXED PORE filter but will not able to produce high quality water due to the large pore size.
VPMF (Variable Pore-structure Micro Filter) is developed to produce high quality filtered water and this new concept filter is also easy to be backwashed. The superiority of VPMF has been widely accepted by Japan, Korea and other European countries. It has been defined as perfect backwashable micro filter and officially patented in USA.