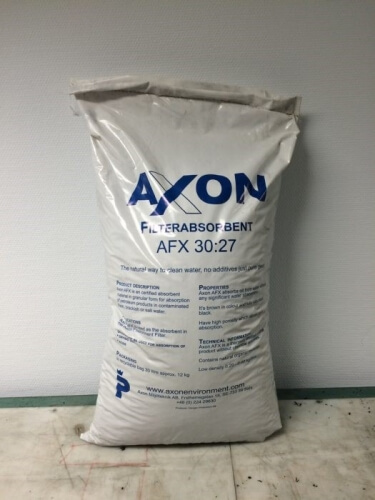 Oil Removing Filter Media (BATTA)


Axon Environmental Filters use thermally treated Swedish peat to filter oil, petroleum and heavy metals from water more efficiently than anything else. This emerging innovation is the future of oil/water separation and contaminated water purification. Mobile and permanent versions with varying capacities are available.
Axon Filters contain no chemicals, just pure peat moss (AFX Absorber) and high density polythene plastic.
When polluted water passes through the Axon Filter, the hydrocarbons and heavy metals immediately become encapsulated by the AFX Absorber inside.
The end product is virtually clean water that is safe to be released into the natural environment, drainage systems, etc.
This new system is more cost effective, easy to use, and environmentally friendly than anything else on the market.